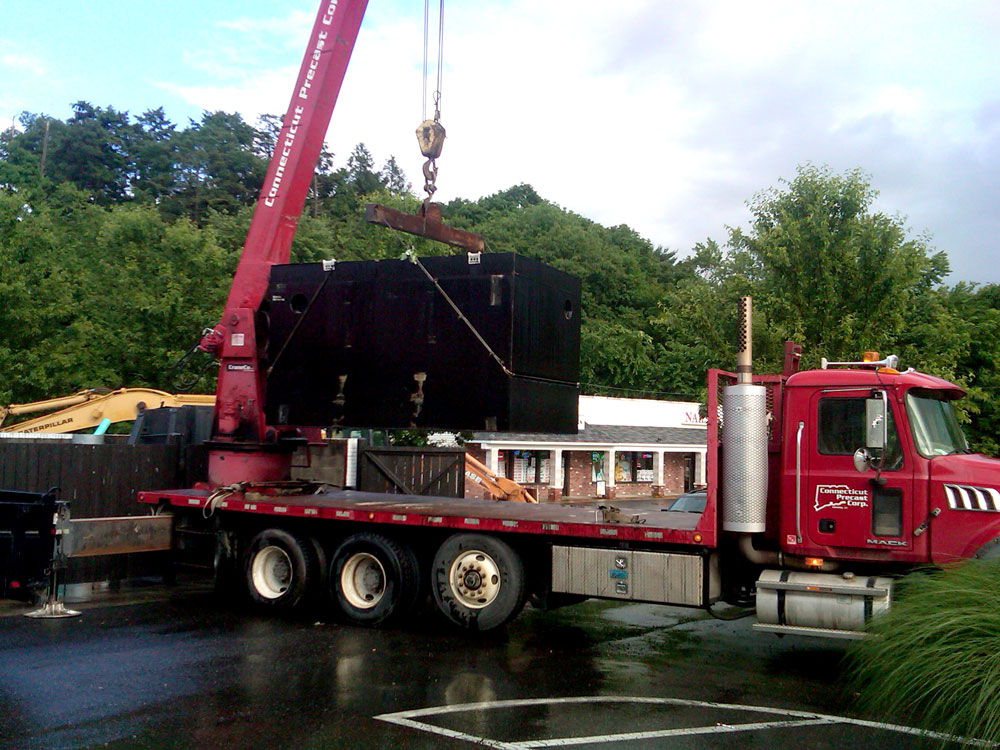 When our company was founded in 1964 our country was just learning about the ways that concrete, poured and pre-cast could change the way that our National infrastructure was created and maintained. The precast concrete transportation products that we started to manufacture in our plant, centrally located in Monroe, CT would soon be used in the construction, safety and site protection of the road, airport and railroad transportation systems of the whole East Coast of the United States.
With its relatively low cost, extremely long product life, modularity and an environmentally friendly manufacturing process, precast concrete is the ideal material for many construction applications. Our 21,000 sf facility sits on 17 acres and is equipped with multiple bridge cranes, a computerized batch plant, and a high production dry cast machine. For winter production, the entire building is heated and equipped with hot water and steam for quicker concrete curing. We have the facility and the expertise to handle almost any project.
Visit our products section to see and download specifications for many of the products that we offer, these specifications should be used only by qualified professionals capable of evaluating the significance and limitations of the specification and willing to accept responsibility for the application of its requirements to the products being considered.
Feel free to contact us here, from our website, we will get back to you promptly, or you can always call us directly at 203.268.8688.